All Catholic Schools Open Wednesday, December 4th
The Northeastern Catholic District School Board would like to remind all students, their families and all stakeholders, that NCDSB schools will be open this coming Wednesday, December 4, 2019. NCDSB is not impacted by the one-day strike action being taken by OSSTF members.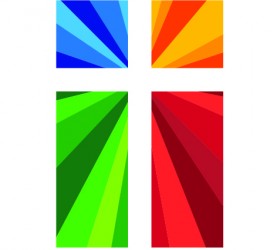 Aileen Wright English Catholic School Students Take Anti-Bullying Pledge
Students from AWECS took the Anti-Bullying Pledge in support of Bullying Awareness and Prevention Week. With signing the pledge students promise to treat others respectfully, include those students who are left out, refuse to bully others and help those who are being bullied.
O'Gorman High School Students Visit Church
Over the semester, Shannon Johns and Jessie Bergeron's Grade 10 Religion Classes partnered with Father John Lemire. We visited Sacred Heart Parish on two occasions; for a tour of the Church and recited the Stations of The Cross. Thank you to Fr. John for your support.
Student Led Conferences at Pope Francis Elementary School
Our school community held our student-led conferences. The goal of these conferences was to provide the parent, a deeper understanding of; what and how the student is learning; the criteria for success; what the next learning goals may be and how the parent can support the studen
St. Joseph School Students Take Anti Bullying Pledge
St. Joseph School students kicked off Anti Bullying Week with a presentation for Mayor George Pirie. Students pledged against bullying in our school and community.
OICS Students Visit St. Mary's Manor
O'Gorman Intermediate Catholic School grades 7 and 8 students from Mrs Lamothe's and Ms Salvati's class had a lovely visit with the residents of St. Mary's Garden. They had a fun-filled afternoon of learning and playing games such as Yahtzee, Pig and Skip Bo.