St. Jerome School's TLC Project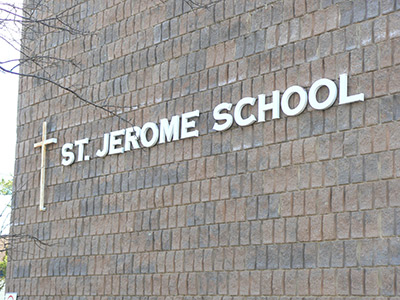 Jeanette Foy, Shannon Culhane and Tracy Lalande applied for a Teacher Learning Co-op with Virtual tours being our focus and our project was accepted. We have spent the year working closely with Melissa Lavoie, Jim McHatten, Neil Cariani a trusted Google photographer from the U.S., and Boni Gopalan from Walkinto from India. It has been an amazing experience and we have learned a lot about a new and upcoming technology and its applications to education. Our project is near completion. We wanted to share our progress and project with our colleagues on the website. At the moment, we are working on creating 360 degree virtual classroom tours.

Click the link to see a 360 degree picture.