About ACCESS Centre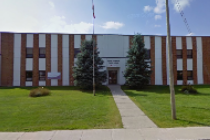 Alternative & Continuing Catholic Education Support Services

ACCESS provides options for students to complete secondary school courses outside of the traditional school environment. Our program is focused on helping youth re-engage in a personalized educational setting offered within a small supportive learning environment. Individualized programs allow students to progress at their own pace through a curriculum that reflects the reality of their lives. We work on a continuous intake model and welcome eligible students throughout the Northeastern region. Our inviting, safe and friendly atmosphere ensures all students can focus on their studies while receiving the support and guidance they need to meet their educational goals.

Students benefiting from ACCESS reflect a rich variety of background experiences and typically include students who:
- have left school before graduation and are returning to complete their diploma requirements;
- have experienced difficulty in the traditional school environment and are continuing their education in an alternative setting; or
- are behind in credit accumulation and are seeking to maximize credit earning opportunities.
Our goal is to meet the individual needs of each learner by providing a personalized program, tailored to ensure success.